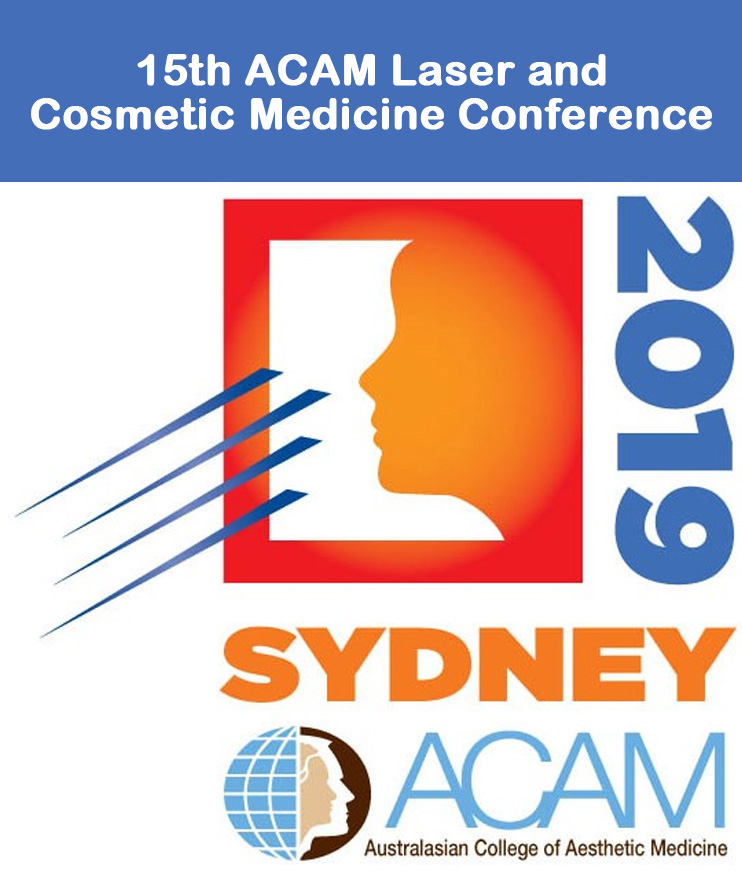 Conference Introduction:
DC Conferences (DCC) has over 30 years experience in managing conferences for national and international associations predominantly within the healthcare and scientific sector. 
LCMC is Australia's premier cosmetic medicine conference with RACGP, Australian College of Nursing and Australian College of Rural and Remote Medicine CME accreditation.
The  15th ACAM laser and Cosmetic Medical Conference will introduce new treatments, reviewe stablished therapies and showcase a large industry expo with the latest equipment and products. It's a must for medical, nursing and allied health professionals with a career in cosmetic medicine.
About HONKON Team:
HONKON Group is the TOP Medical & Beauty equipment supplier for global market, also has monopolized the medical beauty industry market in China. We are a leading professional Medical & Beauty Equipment manufacturer, engaged in research, design, manufacture, distribution and service in beauty industry more than 21 years.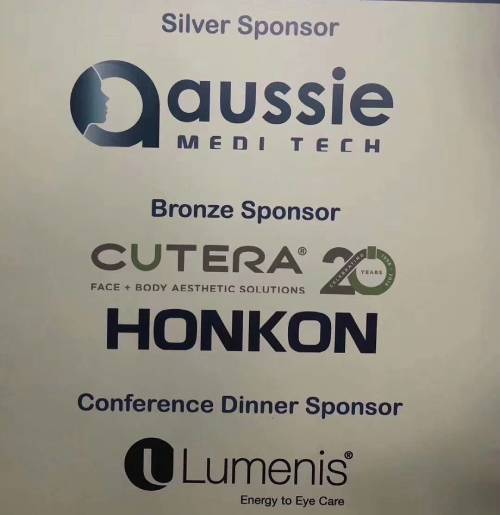 We are the only Chinese company — HONKON!!!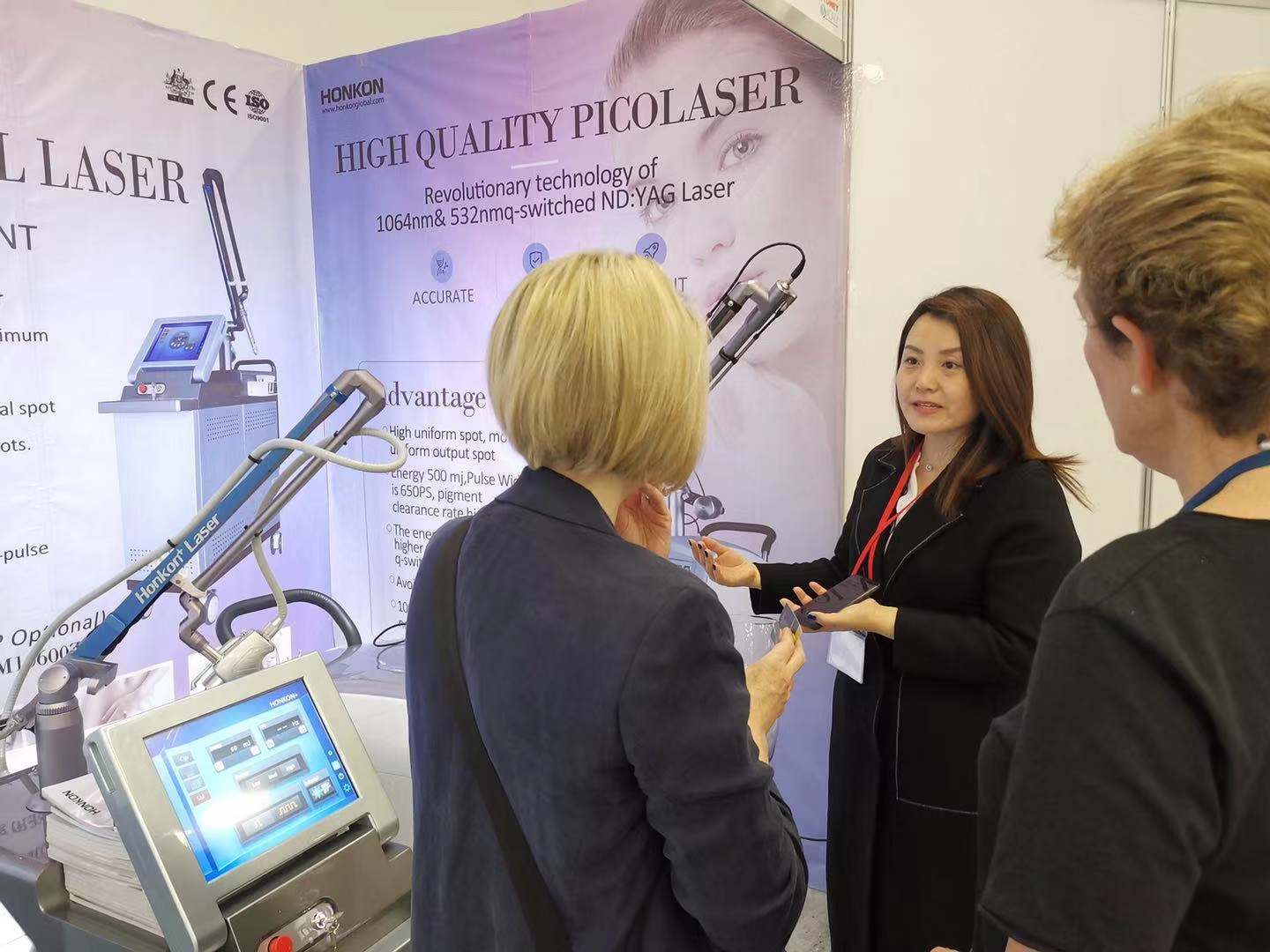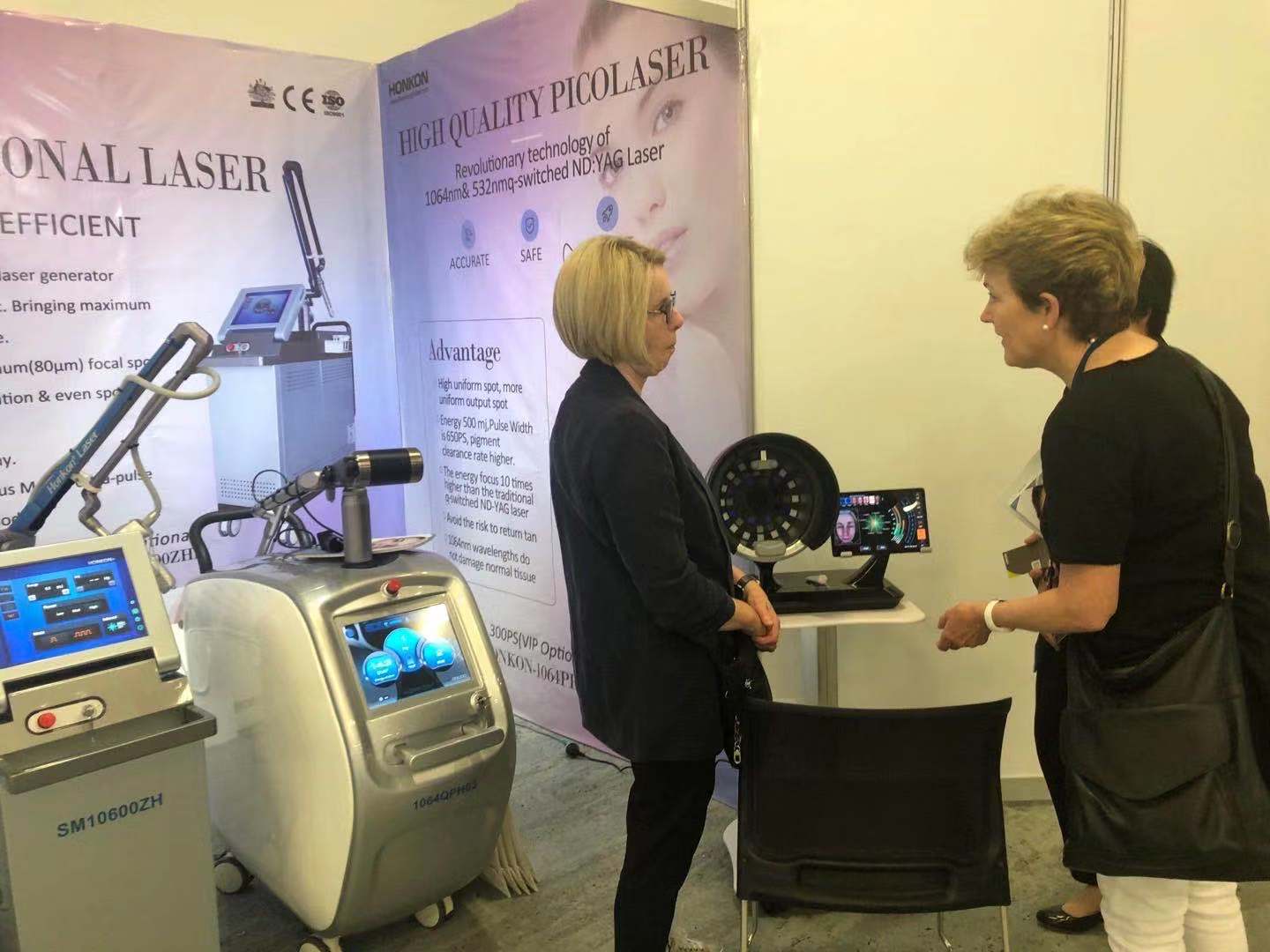 HONKON Australian Sales Team had attended the conference during 26th- 27th October, 2019. We had showed the most popular machines with TGA certificates, such as 10600nm CO2 Fractional Laser machine (SM10600ZHb) for skin regeneration & anti-aging, Picolaser Laser machine (1064QPH03) for pigmentation and tattoo removal, 1550nm Er:bium Glass Fractional Laser machine (1550CH) for skin rejuvenation, Cryolipolysis (IPO-E) for body slimming and Skin Facial Analyzer (D8-3D) with 3D stereoscopic dynamic display and intelligent location.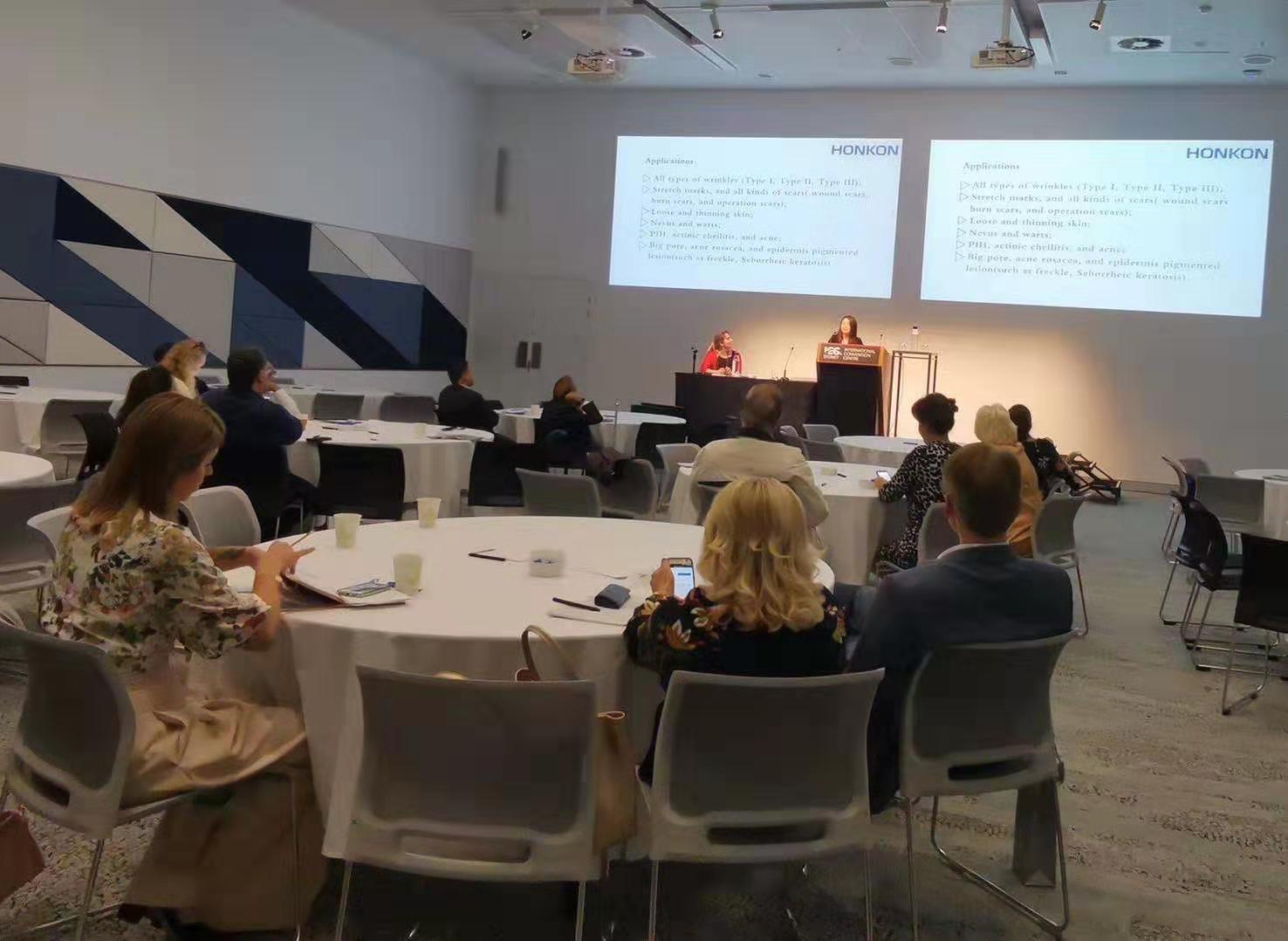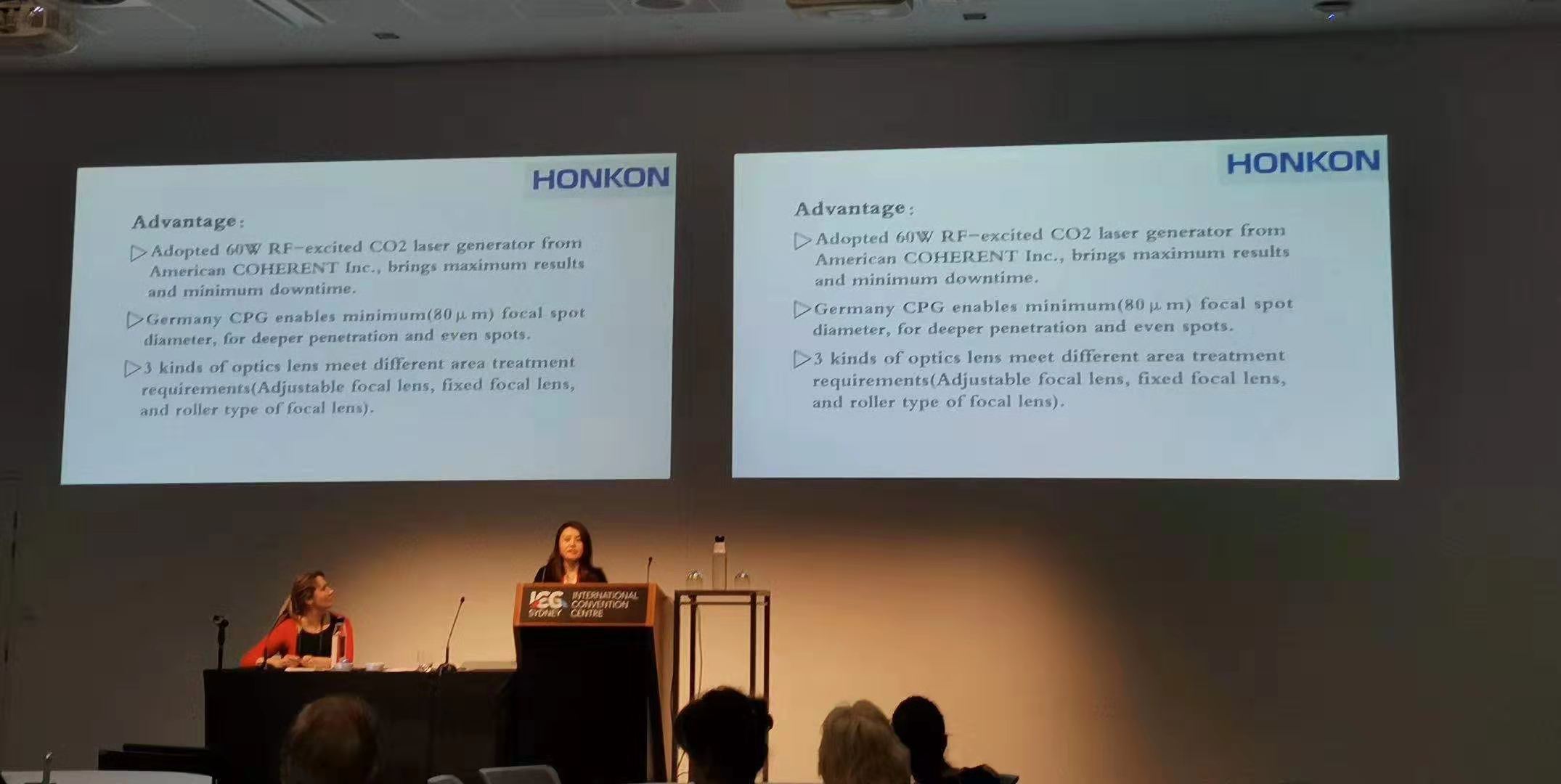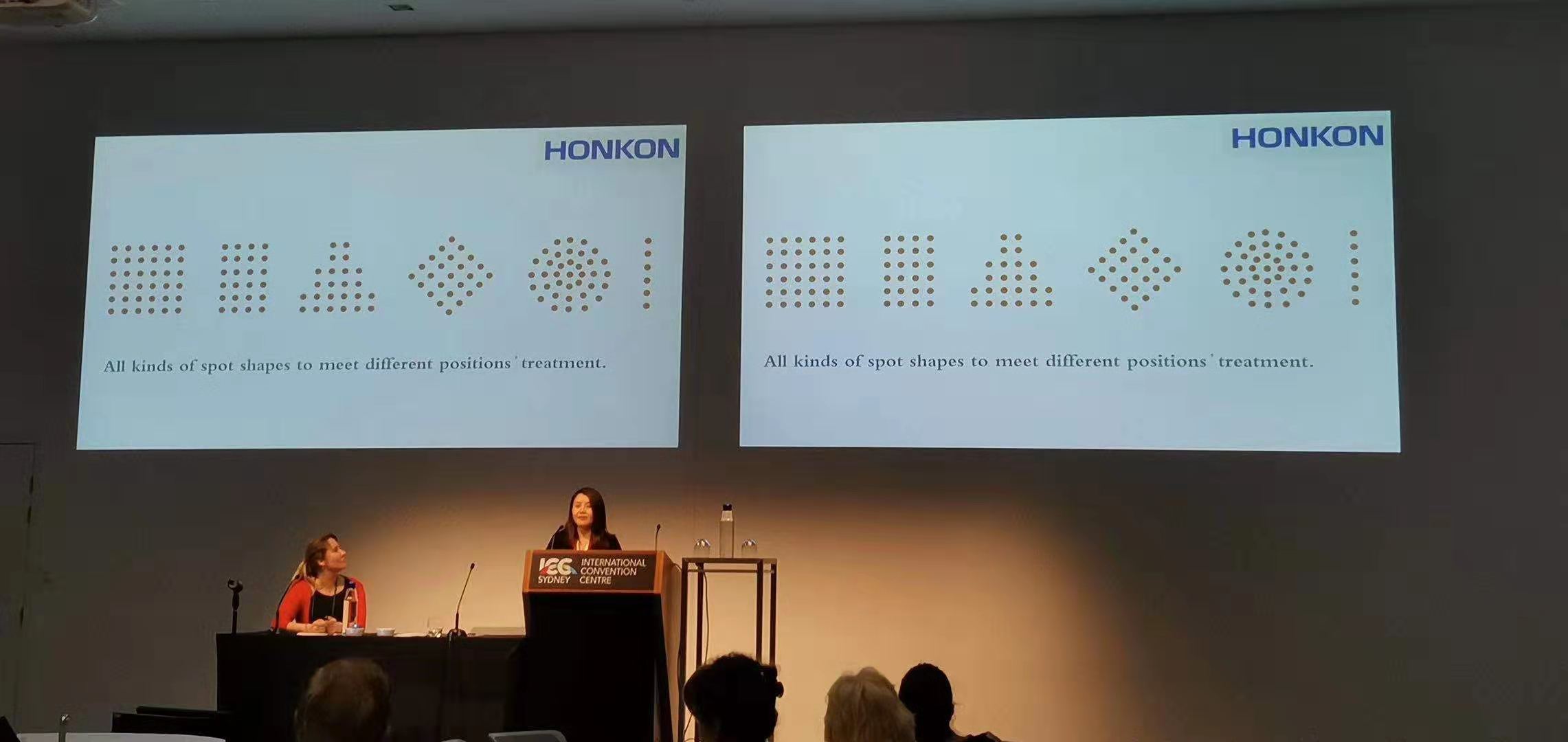 During the conference, the General Manager of Australian Market called Carrisa had made a professional report about HONKON company and machines, especially for the 10600nm CO2 Fractional Laser Machine called SM10600ZHb. There was a good atmosphere, and most doctors are interested in the machine.
About Exhibiting Machines:
SM10600ZHb: Vaginal Tightening Skin Resurfacing Anti-Aging Scar Removal Beauty Machine
Acne scar removal: (Promote collagen regeneration, repair acne scar.)
Full skin care: (rejuvenation, tightening, shrink pores, anti-wrinkle & anti-aging)
Stretch marks removal: (Treatment of stretch marks, recover beautiful skin.)
Scar removal: Repair various scar (surgical scar, burning scar)
Vaginal tightening & beauty: (Quickly tighten, beautify the labia)
Vaginal rejuvenation and care: (Promote secretion, eliminate dryness, deeply anti-aging)
SM10600ZHb Advantages
1. Adopted RF-excited CO2 laser generator from coherent Inc. USA, Brings maximum results and minimum downtime.
2. 60W the highest power fractional laser in the global which leads to deepest peeling depth, highest treatment performance and less complications.
3. German CPG enables minimum focal spot diameter, for deeper penetrationand even spots.
4. Korea Well-balanced articulated arm with 360° position.
1064QPH03: Picolaser Picosecond Laser Tattoo Removal Pigmentation Removal Equipment
1. Nevus of Ota,Freckle,Chloasma,Spotted nevus,Age spot,Melanosis
2. Pigmentation after inflammation
3. Seborrheic keratosis,Coffee spot,Tattoo
4.Brown and cyanine nevus of zygomatic
1064QPH03 Advantages
1. 7 joint articulated arm (import from Korea): 360 treatment without dead angle and ensure the highest energy output minimum energy loss during laser transmission
2. High single pulse energy 500mj means strong ability to crush the pigment to make it bane of full range of pigmentations
3. Aiming beam(660nm,595nm): For targeted and precise treatment
4. High quality laser source(USA imported): High quality and performance machine can continuously work around the clock
5. Short pulse width (600ps): Efficient destruction of the target pigment with minimal collateral thermal damage meeting the criteria of selective photothermolysis
1550CH: Anti-Aging Wrinkle Removal And Skin Resurfacing Machine
1. Skin aging sagging and inelastic.
2. Eye wrinkles, forehead wrinkles, striated lines, fine wrinkles.
3. Acne acne scars.
4. Large pores, oily skin.
5. Stretch marks.
1550CH Advantages
1.Comfortable (Rapid and uniform distribution of the beam.)
2.Fast (Preset scanning form, covering an area of 3.0cm*3.0cm each time.)
3.Low cost (Low cost for maintenance for no disposable parts.)
4.Flexible (With flexible operation, penetration depth is controllable.)
Our TGA Certificates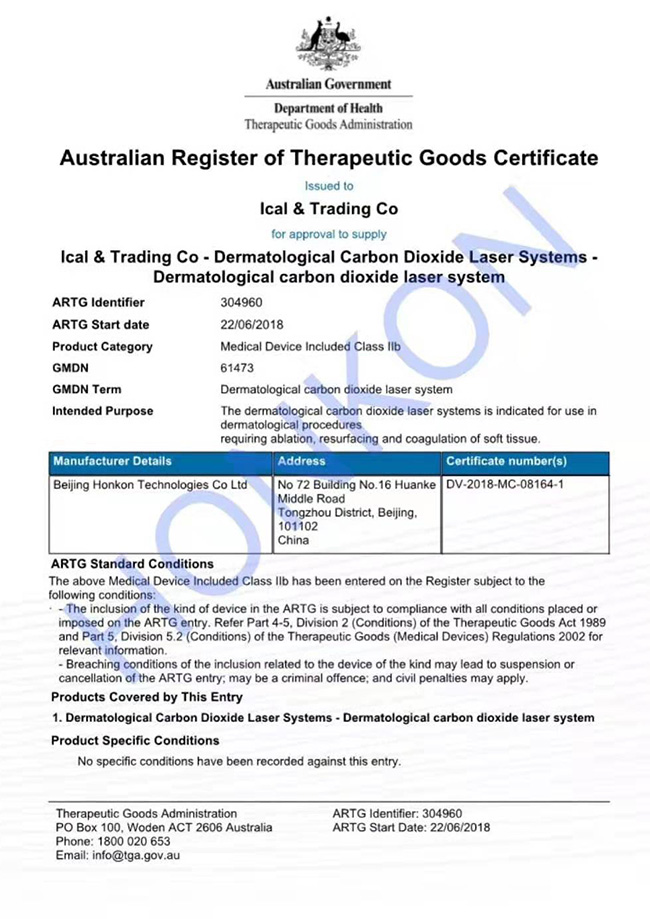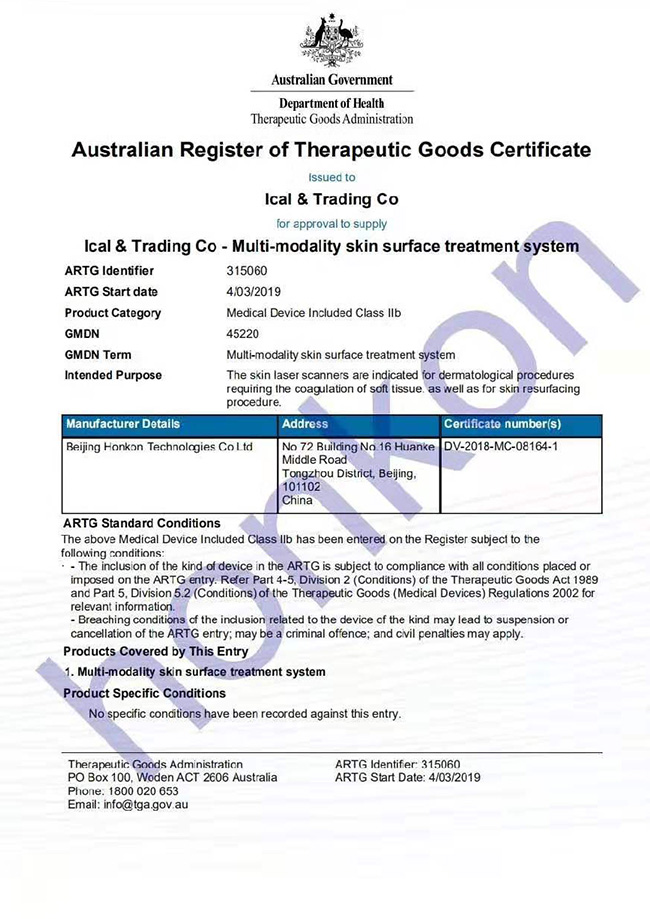 D8 3D: Facial Skin Analyzer With 8 Kinds Of Images And Light Sources
Fusion of high-speed face recognition technology,
Deep learning technology,
Deep blue intelligent parallel algorithm,
8 Spectral imaging techniques,
Information processing technology,
The 5th generation 3D three-dimensional intelligent skin analyzer for android system,
3D imaging conforms to the three-dimensional facial contours,
The image is clear, vivid and shocking, flexible rotation and scaling, present skin problems by space,
It's five times faster,smooth system operation,complete parsing in 13 seconds.
IPO-E Cryolipolysis Slimming Machine Cryolipolysis Device Cryolipolysis Machine
Fat reduction
Body sculpting
Stretch marks
Skin tightening
Stress free
Detoxifying
Eliminate orange peel lesions
IPO-E Advantages
1. Non-Invasive, Non surgical, No downtime.
2. Sleeping fat reduction treatment, procedure is comfortable.
3. FOUR silicone material type hand-pieces are special designed for symmetric treatment.
4. Intuitive operation system, treatment can pre-set as three stages.
5. Hand free treatment, save the labor work cost and time.
6. Combined with Infrared light, Vacuum, Cryolipolysis and vibration function together.
7.User friendly screen on hand-pieces and the specially design handles which can fit the treatment very well.